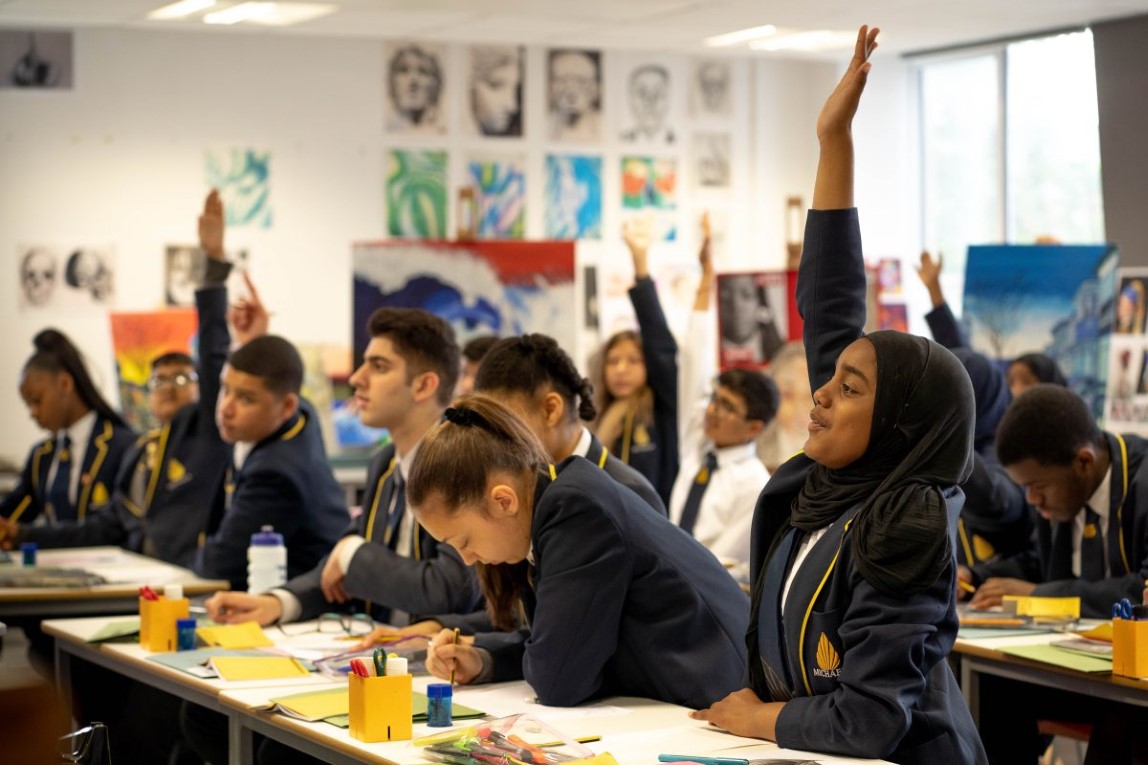 Every child,
thinking for themselves
For too long, schools have been forced to define "education" too narrowly. Classrooms produce ways of thinking that are about test scores rather than being valuable for out-of-school contexts and purposes. The solution is to find new ways of embedding critical thinking and debate right across the curriculum at all stages of learning by using The Day.
For your students
Develop the confidence to ask questions & express your opinions.
Build knowledge and vocabulary to back up your views.
Feel empowered to influence change.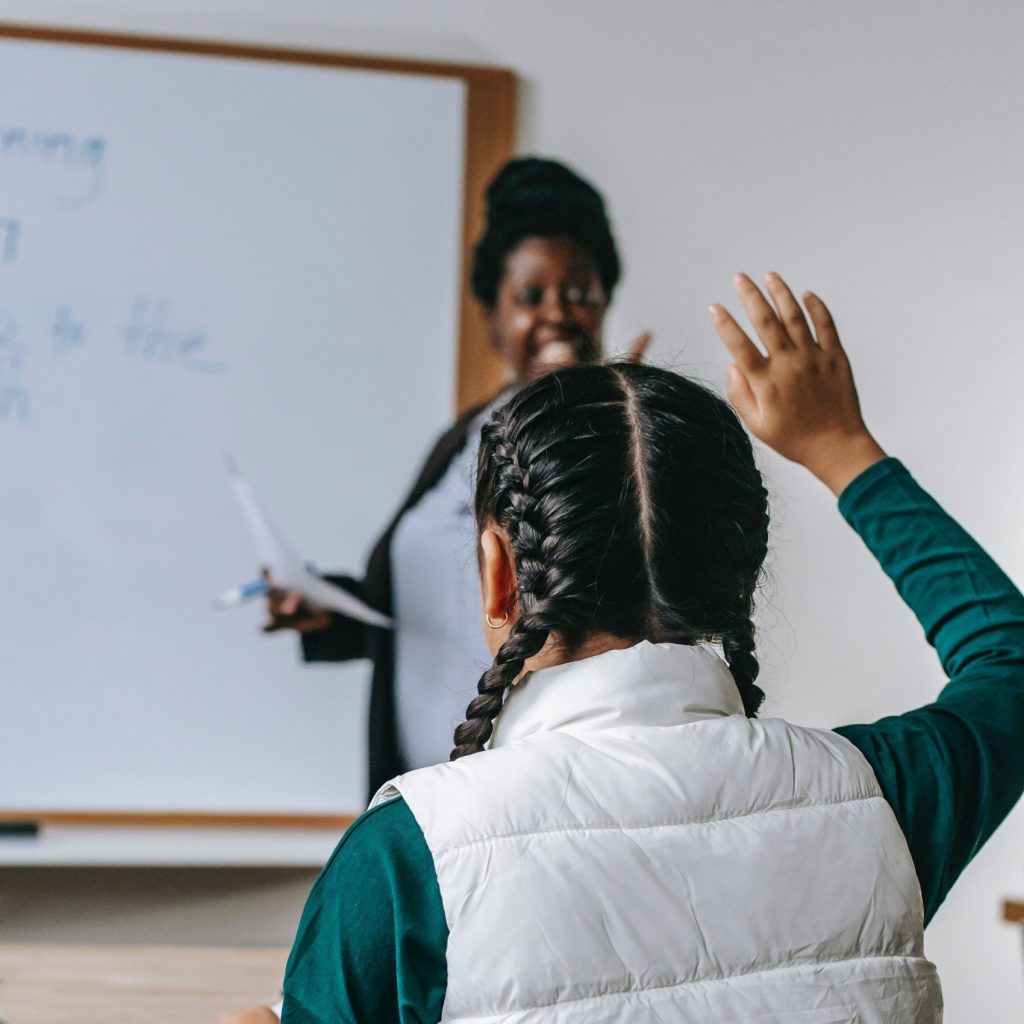 For your school
Boost literacy & oracy skills across every year group.
Link current affairs to the curriculum.
Make the news accessible for all with five reading levels.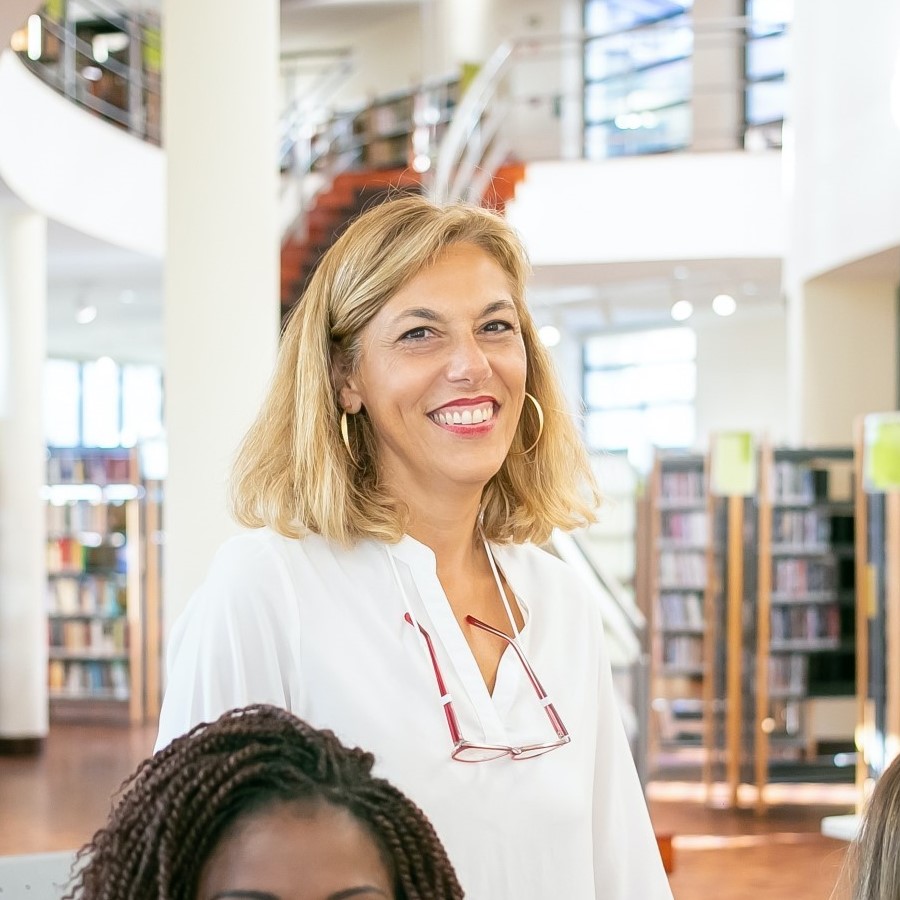 For you
Feel confident managing class debates.
Save time with pre-made resources.
Engage your most reluctant students with high-interest topics.
"Incredibly impressed by the high quality and integrity of resources provided by The Day. Numerous strategies to save teacher time and maximise pupil knowledge and understanding of the wider world. Can't imagine being without this site now that I know it exists. By far, the best cross-curricular educational resource I've seen in years!"
Hayley Bourne, Curriculum Leader MFL, Stockland Green School
"The Day is an invaluable resource for teachers of English. Feature articles provide a platform from which stimulating discussions can be launched, with the knowledge that the sources are reliable, up-to-date and relevant to young people wishing to understand and critically engage with the world in which they live."
Dominique Roberts, The Wykeham Collegiate, South Africa
"My students the other day read through the latest article on Ukraine and Russia and we had a really good conversation about it. It's nice using it from that point of view, and getting students to think about what's happening and their own points of view.""
Vanessa Cripps, Literacy Lead, Longfield Academy
Inspire the citizens of tomorrow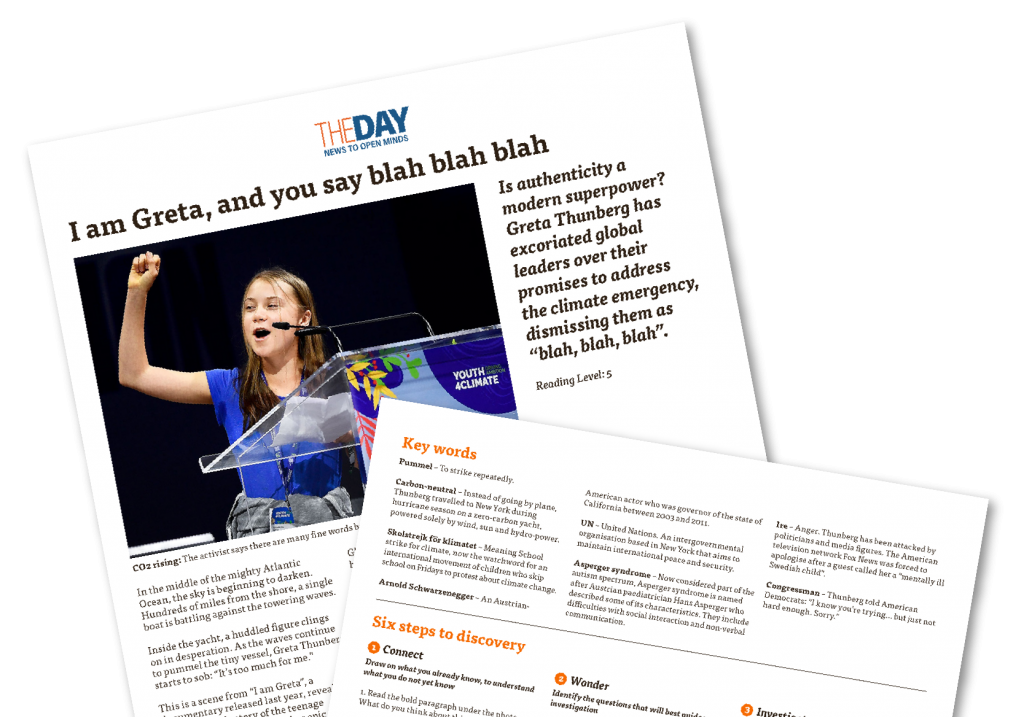 Six steps to discovery in every article encourage independent, inquiry-led learning.
Five reading levels make the news accessible for all.
Live opinion polls encourage participation and expression of opinions.
Ready-made activities and debate questions help your students ask good questions and reflect on their learning.
Next steps
Take a free trial
Try The Day in your own time with full, no-obligation access for seven days
Book an online tour
Save time and learn how The Day works in under 30 minutes
Request a tailored quote
Get a quote based on your number of pupils