Who, What, When, Where, Why, How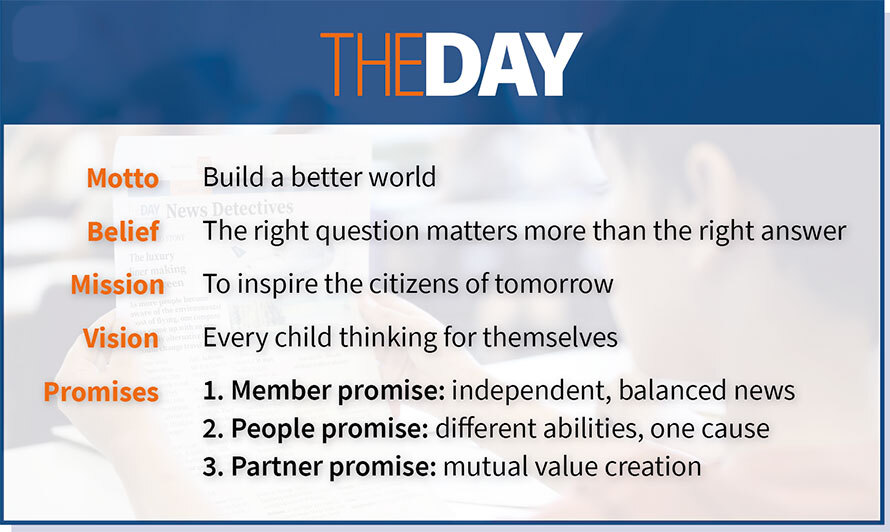 By Richard Addis – (Last updated: 20 September 2022)
---
Who
The Day is a UK-registered limited company run by a team of around 20 editors, writers, designers and managers who work together to create benefits for people and for the planet by meeting the company's education goals and commercial targets. It was founded in 2011 by the British journalist Richard Addis who now jointly runs the business with publisher and educationalist Julian Turner. 
What
The Day is an online daily newspaper for young people. We publish analysis of breaking news that provides balance and context for debates that explore the deeper currents shaping our world. All resources are created by our own team of journalists to help schools teach critical thinking, real-world knowledge and civic engagement. They are available in five different reading levels for children between the ages of 5 and 18.
When
The Day publishes weekdays at 06:30 London time as well as weekly, monthly and annually depending upon the nature of the resource. For example, our news stories are daily and our calendar of assembly themes is annual.
Where
The Day's operations are based in London, England. Many of our staff work remotely from wherever they live. We serve member schools in all areas of the UK and in over 70 countries globally.
Why
Motto: Build a better world
Belief: The right question matters more than the right answer
Mission: To inspire the citizens of tomorrow
Vision: Every child thinking for themselves
How
We promise our members independent, balanced news; our people, a working life that celebrates different abilities working to a common cause; and our partners, resources that schools, teachers, parents and pupils value highly.