The Global Young Journalist Awards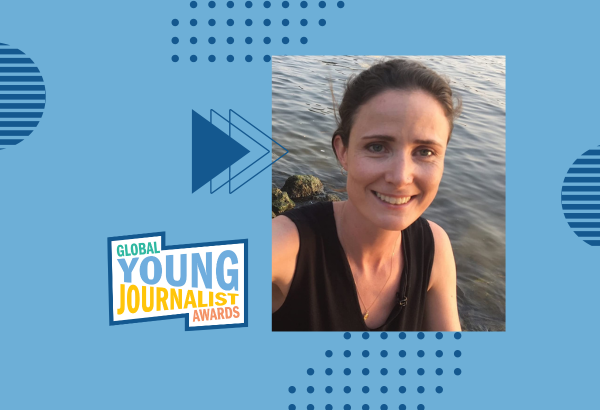 Entering a journalism competition such as the Global Young Journalist Awards can be a daunting task, especially for those who may not have entered into a journalism or reporting competition before. 
However, receiving advice from previous judges who have industry experience and have been in your student's shoes before can be incredibly valuable for those thinking about entering. Not only can they provide insight into the judging process, but they can also offer tips on how to make their submission stand out among the rest!
In this blog, we'll be sharing some of the best advice from previous judges at the Global Young Journalist Awards to help students prepare their entries for next year's competition.
Advice from one of our 2023 judges, Stephanie Hegarty
This year we were honoured to be joined by journalist, writer and broadcaster, Stephanie Hegarty. As the BBC's Population correspondent focusing on demographic change and trends across the world, she has been shaped by the many places she's seen, having also worked for the BBC in Nigeria, covering Africa's cultural and economic powerhouse.
During this year's celebration ceremony, Stephanie emphasised the importance for young journalists to understand the distinction between writing an opinion piece and a news story:
"Be sure whether you're reporting on something, which is when you go out and find out what happened, or writing a piece of opinion journalism, where you are offering your opinion on what happened. If it's opinion journalism, I think you've got to choose a subject that you have insight into. If it's an opinion piece you want to know that your opinion is really insightful. If it's a piece of reporting, I don't want to hear your opinion. I want to hear what's going on and what's happened."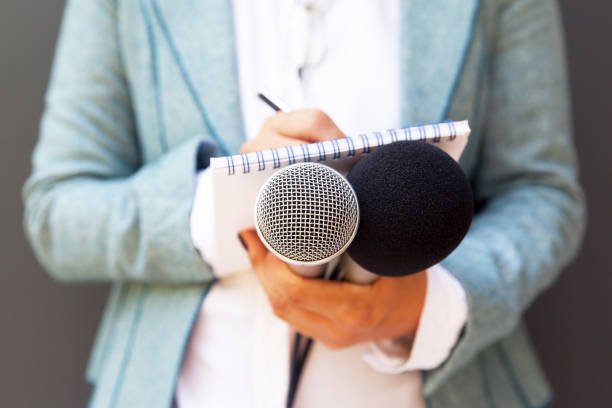 Once your students know which style of journalism they would like to follow, the next step is to find a reliable source to interview! This means that they should try to speak with someone who has firsthand knowledge or experience with the topic they're writing about: 
"I want to see that people got out there and spoke to people at the heart of the story or anyone with a unique insight into it."
Another important tip for young journalists is to find a new angle that hasn't been explored before. This means trying to find a unique and interesting angle to a story that hasn't already been covered in other news sources. This can make their article stand out and be more engaging for readers.
Once your student has written their piece, encourage them to ask for feedback from journalists whose work they admire or who write about a relevant topic:
"Don't be afraid of rejection, ask for feedback, and just talk to people! So many people are afraid to pick up the phone nowadays or afraid to talk to people on the street because we do so much through social media and our phones now. But really good reporters and really good journalists get out there and talk to people. That's how you find stories and how you get insights into stories."
Watch our 2023 celebration ceremony!
Did you miss the ceremony? Click here to watch and celebrate the winners of 2023's Global Young Journalist Awards! Click here to watch!
Register your interest for the 2024 awards
This year's competition has now closed, but you can register here to join our mailing list for next year. Register here.